RESIDENTIAL AND LIGHT COMMERCIAL MULTISPLIT
KIREIA PLUS wall indoor units
Available in 5 power sizes (2.00~6.00 kW)

Very quiet: only 19 dB(A) (2.00~3.50 kW)

Remote control included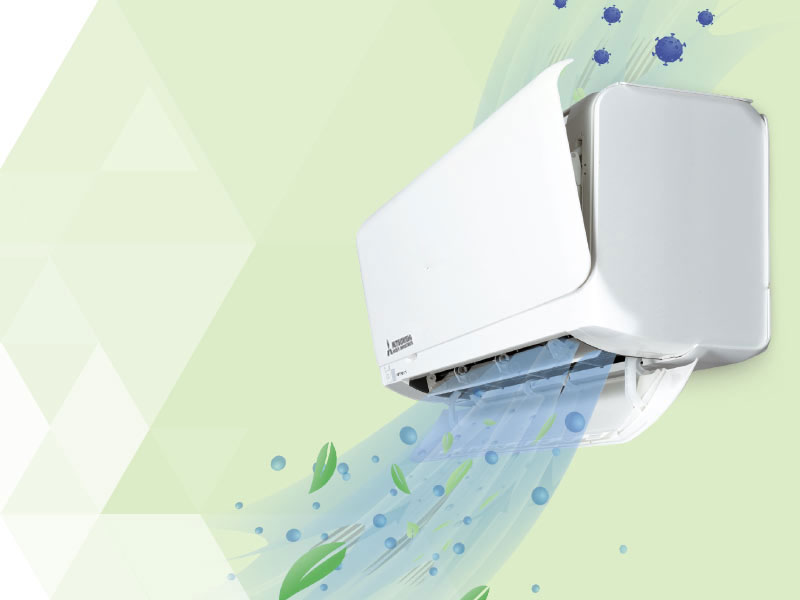 Product benefits
ALLERGEN CLEAR FILTER, EFFECTIVE ALSO AGAINST COVID-19
The Allergen Clear filter, developed by MHI, can capture a wide range of bacteria, allergens and also viruses that can cause serious health complications, including the Coronavirus infection.
The secret behind the deactivation is the enzyme-carbonic acid diamide compound. The antiallergenic filter eliminates and deactivates pollens, lice, the allergens on cat fur, etc.

Control the climate remotely
Wi-Fi INCLUDED
Thanks to the Wifi module, it is possible to control, via the app for smartphones and tablets, the air conditioner.
CONTROL THE AIR CONDITIONING, EVEN AWAY FROM HOME
With the app, you can turn on, turn off, adjust the room temperature and the air flow of each air conditioner in your home.