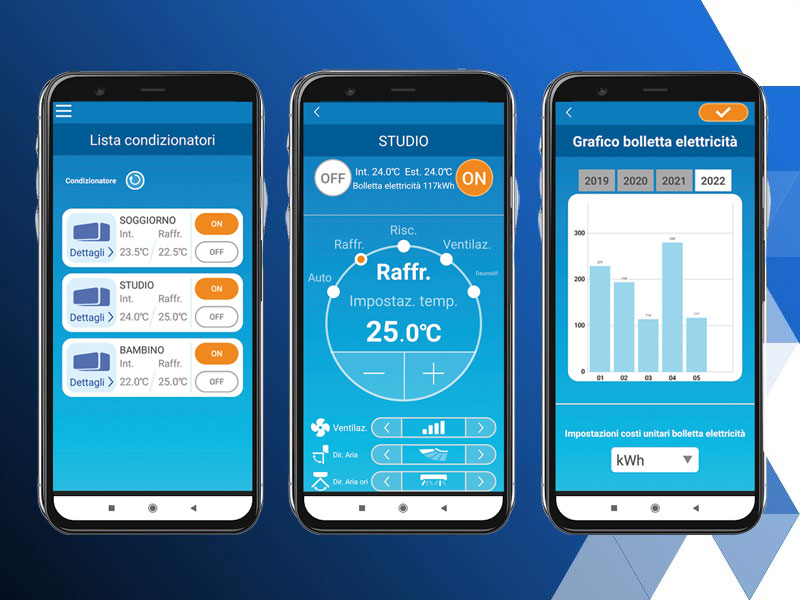 WI-FI CONTROL SYSTEM
FOR SRK, SRR, SRF UNITS
With the Smart M-Air app, you can easily bring the remote control of your air conditioner with you wherever you go on your smartphone and/or tablet.
The Wi-Fi control lets you set the ideal climate even when you're away from home, thus creating the right comfort when you return home.
MAIN APP FUNCTIONS
On and off control.

Adjustment of the set temperature.

Operating mode selection.

Fan speed.

Room temperature control.

Multi-language.

Weekly timer with 6 daily settings.

Yearly timer with specific day settings.

High / low room temperature warning function, temperature limits can be set to be informed when they are exceeded inside the room where the climate is present.

High and low temperature control function, with this function, the system automatically reactivates operation when the set temperature limits have been exceeded.

Cooling only operation lock.

Consumption control function in kWh with monthly graph and economic quantification of consumption in euros.

Error detection and description.

Auto App updates.