KIREIA PLUS: JAPANESE TECHNOLOGY, ITALIAN DESIGN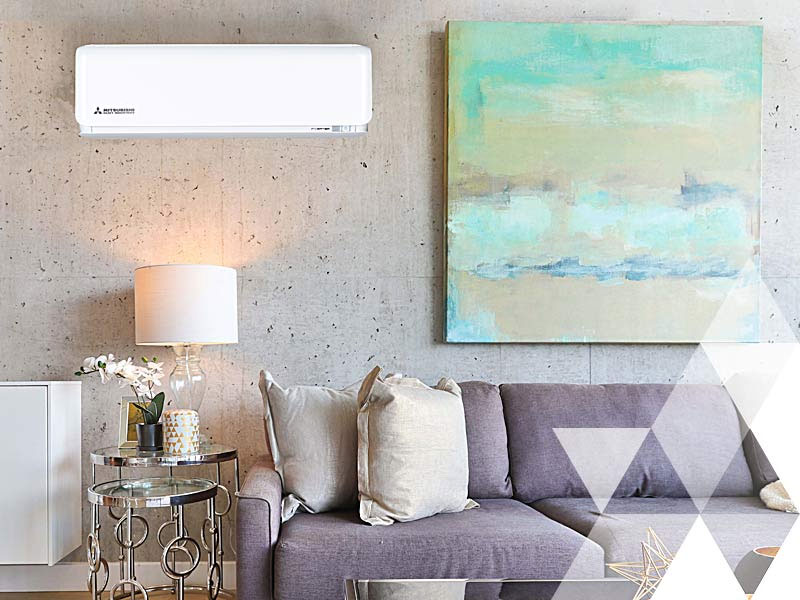 A'DESIGN AWARD
KIREIA Plus received the Silver A'Design Award in the "Engineering and Technical Design" category for "meeting the demanding expectations of the European air conditioning market".
STYLISH SIMPLICITY
Soft curves and rounded corners give the machine a 'floating effect', making it elegant and compact.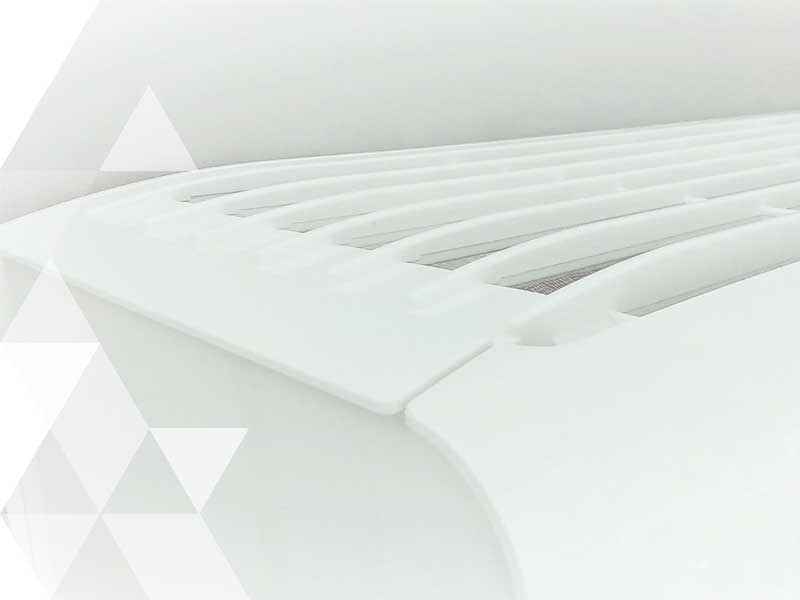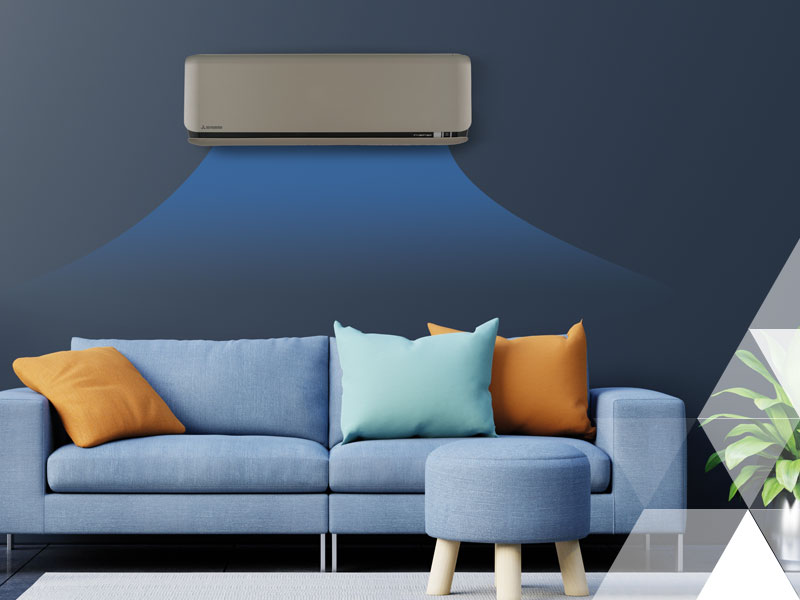 WHITE AND TITANIUM COLOR
The elegance of white, the hi-tech style of titanium.
R32 features
A+++
Energy class in cooling SEER 10.30 (2.50 kW)
A+++
Energy class in heating SCOP 5.20 (2.00 and 2.50 kW)
19 dB
Complete silence (2.00~3.50 kW)
-15°C / +46°C
Operating range in cooling
-20°C / +24°C
Operating range in heating
Power sizes R32
2.00 kW
Cooling A+++ / Heating A+++
2.50 kW
Cooling A+++ / Heating A+++
3.50 kW
Cooling A+++ / Heating A+++
5.00 kW
Cooling A++ / Heating A++
6.10 kW
Cooling A++ / Heating A++
Product benefits
ALLERGEN CLEAR FILTER, EFFECTIVE ALSO AGAINST COVID-19
The Allergen Clear filter, developed by MHI, can capture a wide range of bacteria, allergens and also viruses that can cause serious health complications, including the Coronavirus infection.
The secret behind the deactivation is the enzyme-carbonic acid diamide compound. The antiallergenic filter eliminates and deactivates pollens, lice, the allergens on cat fur, etc.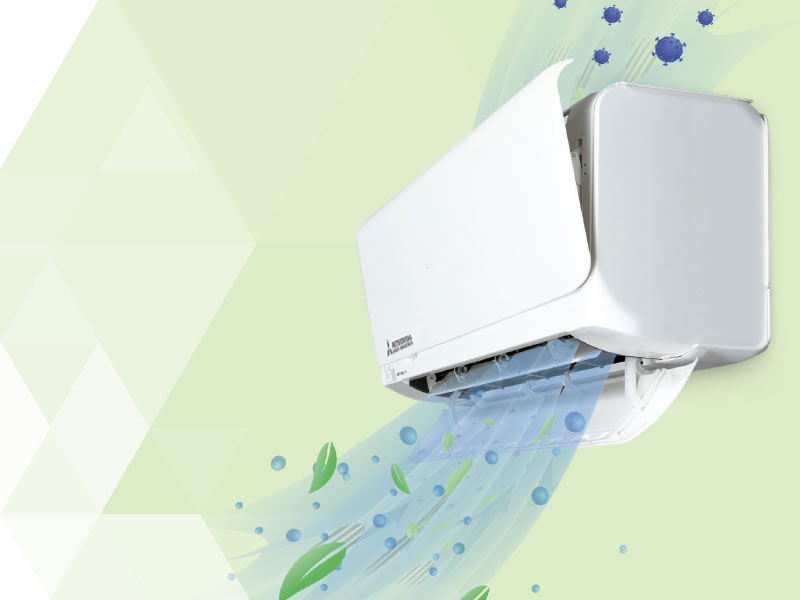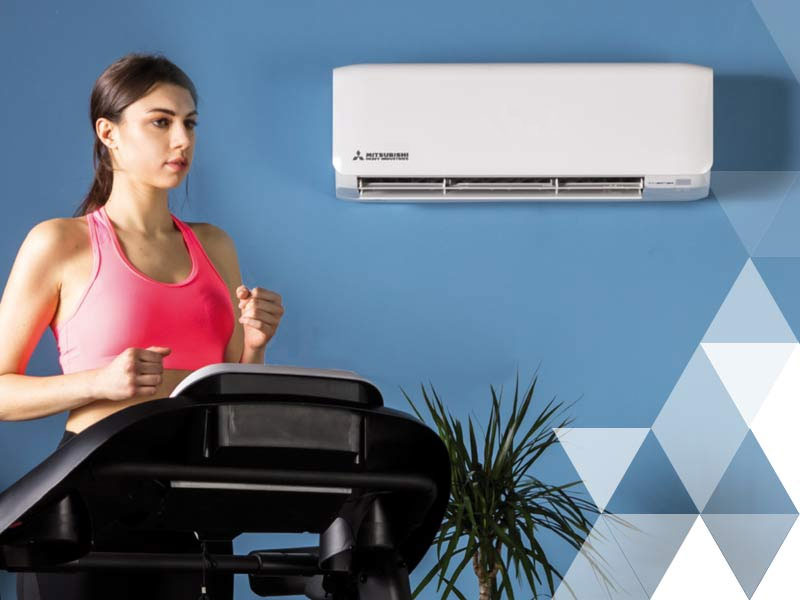 Technology by your side
HUMAN SENSOR
It understands when you move, it recognizes your moments of relaxation, and if you go away, it saves energy.
Three functions to achieve the optimal level of energy saving with the HUMAN SENSOR device.
ECO OPERATION BY HUMAN SENSOR

AUTO OFF BY HUMAN SENSOR

FUZZY AUTO OPERATION
Air quality
BREATHE HEALTHY AIR
Thanks to the combined action of anti-allergenic and photocatalytic filters, KIREIA PLUS retains and neutralizes pollen and eliminates bad odors. With the Allergen Clear function, all bacteria, viruses and molds collected on the surface of the allergy filter are eliminated.
Comfort at home
OPTIMIZED AIR FLOW
The 3D auto function ensures better distribution and circulation of air in the environment. The air management control optimally regulates the air flow, automatically controlling the fan speed and the direction of the flow.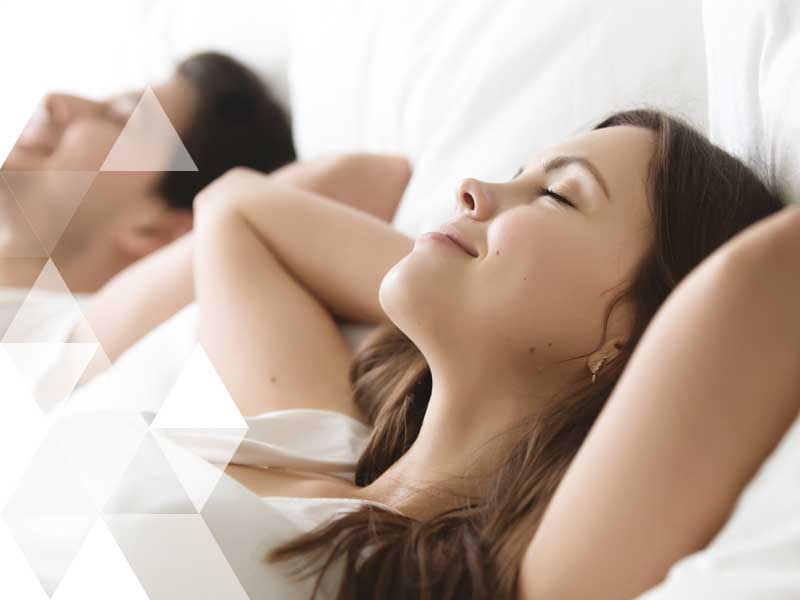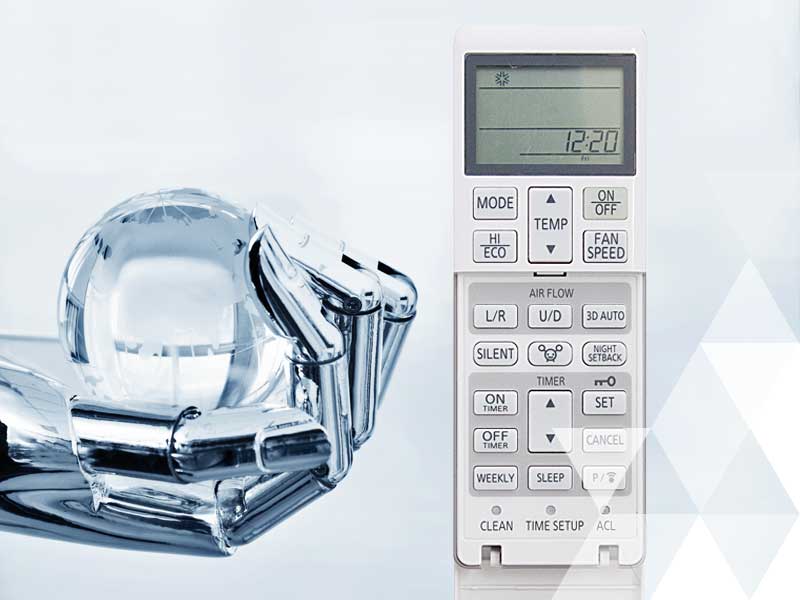 Intuitive command
SMART CONTROLLER
The KIREIA standard remote control guarantees simple and intuitive use, it allows complete control of temperature and air distribution in the room.
Weekly timer: up to 4 daily programs for a total of 28 weekly programs.

Modes: auto, cooling, heating, dehumidification and ventilation.

Available functions: Eco, Night Setback, Silent.

Control the climate remotely
Wi-Fi INCLUDED
Thanks to the Wifi module, it is possible to control, via the app for smartphones and tablets, the air conditioner.
CONTROL THE AIR CONDITIONING, EVEN AWAY FROM HOME
With the app, you can turn on, turn off, adjust the room temperature and the air flow of each air conditioner in your home.