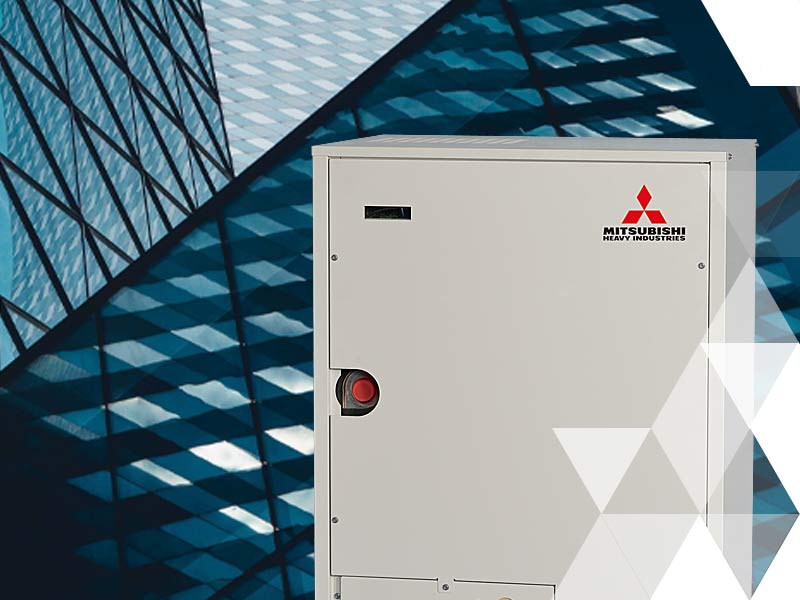 WATER COOLED KXZW SYSTEMS
These MHI systems use water as a source for air conditioning.
They are ideal for tall buildings.
FEATURES
Energy saving.
High efficiency.
Flexible design.
Same BMS as the KXZ.
Ease of maintenance.
Ideal for applications on tall buildings.
Integrates with the architecture.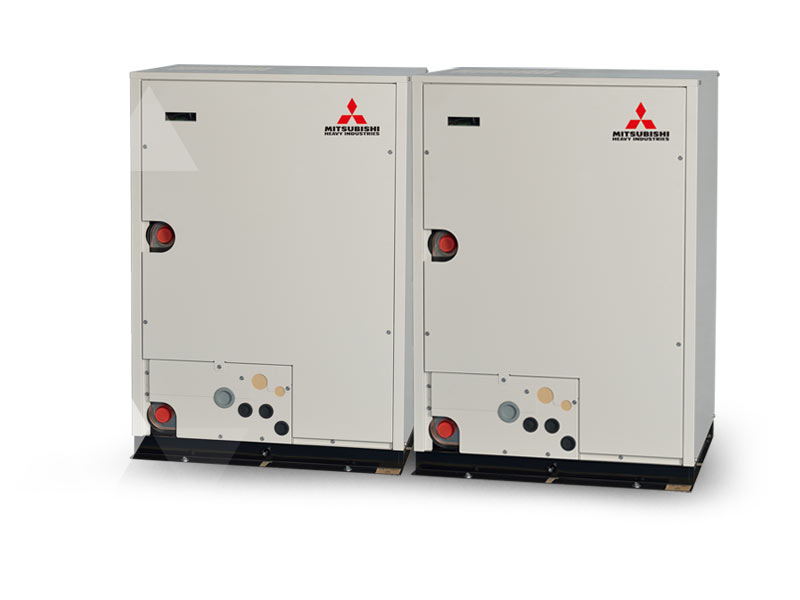 100 m
Application on tall buildings
8~36HP (22.4~100.0 kW)
KXZW WATER COOLED
Skyscraper 100 metres or more in height.
Glass façade; exterior of a building thanks to the possibility of hiding the condensing unit.
CONNECT UP TO 80 INDOOR UNITS / 150% OF CAPACITY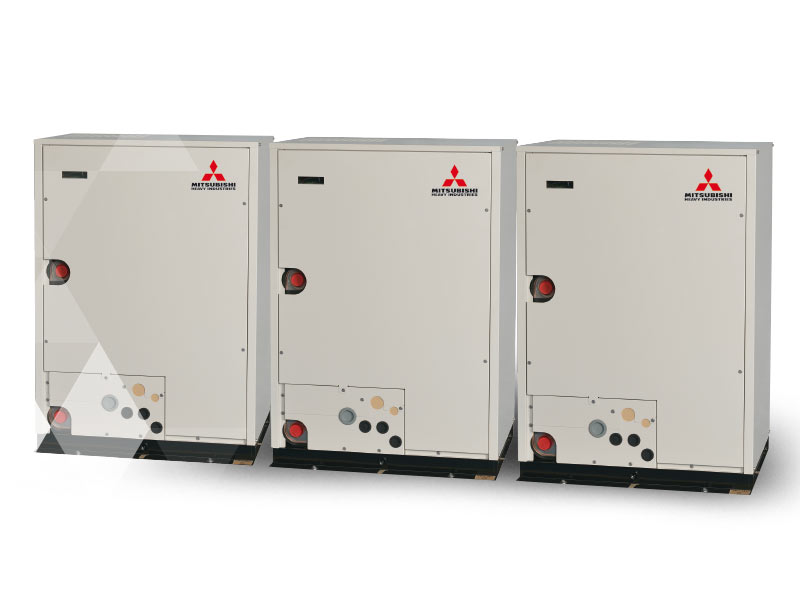 Mitsubishi Heavy Industries presents the new KXZ heat pump system with VRF-T technology. High performance, compact design, energy savings of up to 34%, in cooling mode during partial loads, compared to traditional VRF models.
KXZ VRF-T system