KXZ HEATING, WARMS RESIDENTIAL AND COMMERCIAL BUILDINGS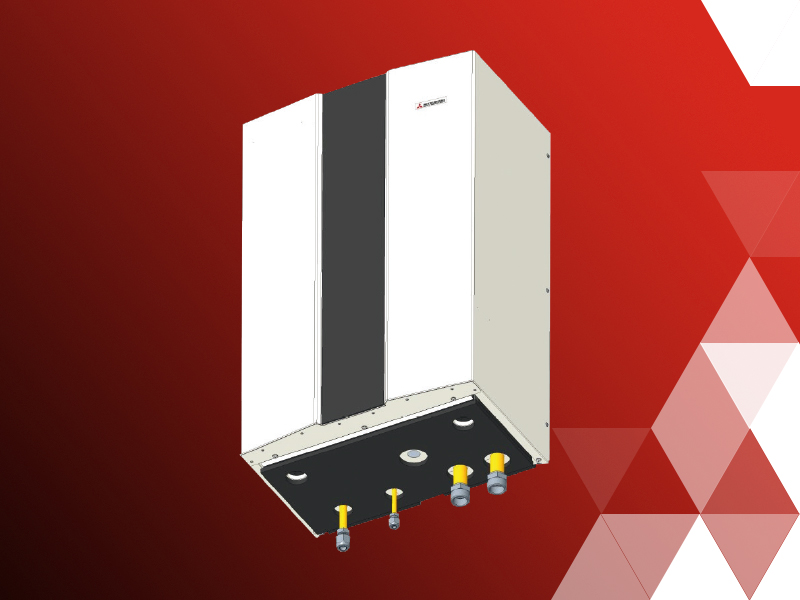 Hydronic Module for the production of hot water connected to KXZ systems
The HMU KXZ hydronic module is a unit designed and distributed by Mitsubishi Heavy Industries to provide heating during the winter months for residential as well as commercial buildings.
Using the HMU KXZ indoor unit, hot water can be produced to a temperature of 55°C by connecting it to the outdoor units of the KXZ system.
Two different configurations of che hydromodule
Production of hot water at 55°C (water-only mode)
Maximum comfort and energy saving
The MHI hydromodule combines practicality of application and excellent performance. By combining floor heating with KXZ systems, customers can benefit from maximum efficiency and comfort.
High-energy efficiency.
Compact size and easy installation.
The RC-EX3H wired control connected to the HMUs can be used to switch the system on and off and to set operating times.
Constant control of the outlet water temperature.
Frost protection.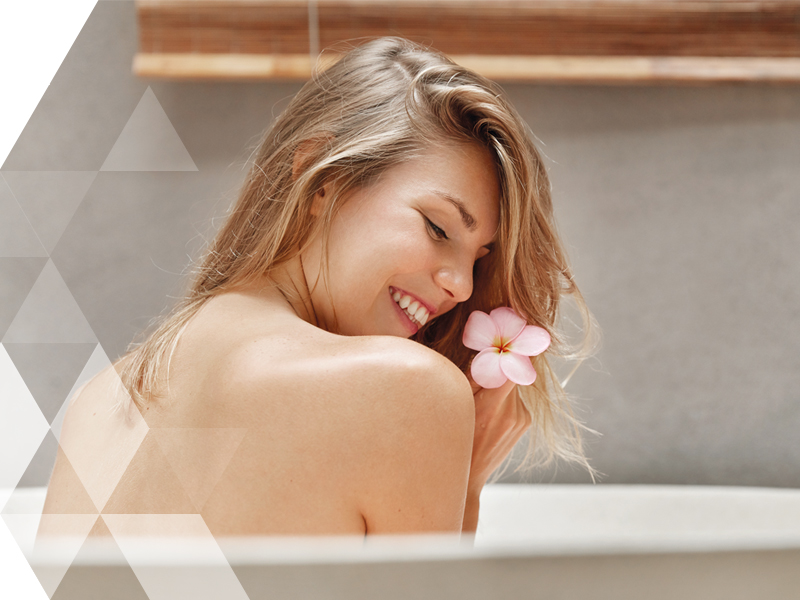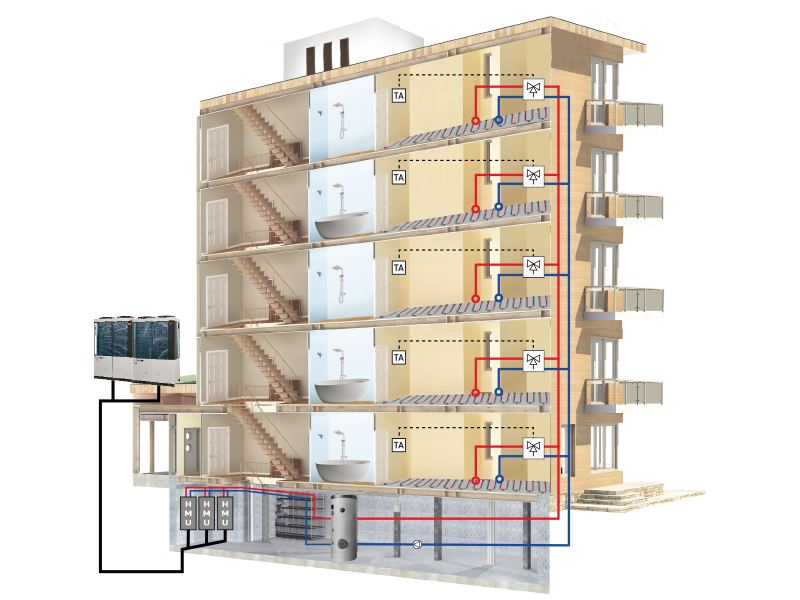 Examples of application KXZ heating
This system can be used in two different ways:
Only when HMU indoor units are connected to the system (water-only application);
With indoor air/air and HMU units coexisting in the same system (mixed application).
Radiant panels, fan coils and air heating units can be used to distribute heating within rooms.