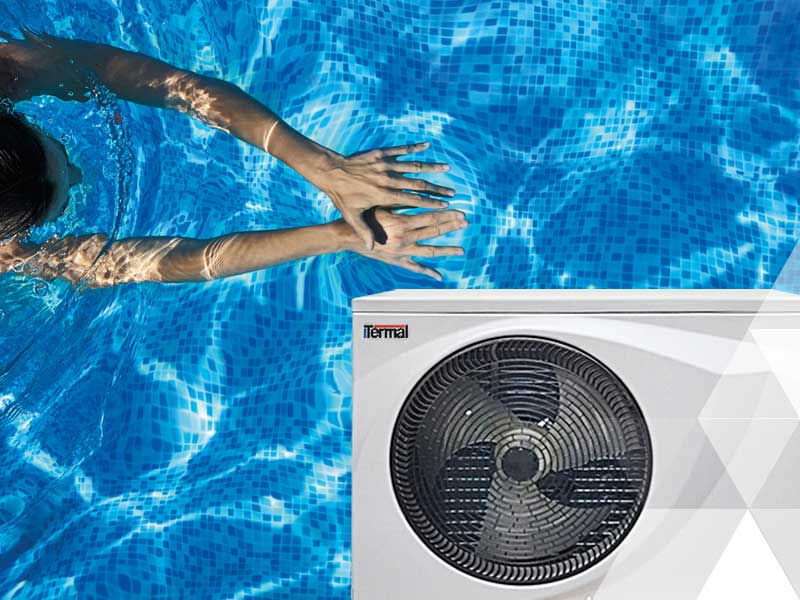 HEAT PUMP HEATERS FOR SWIMMING POOLS
New design, ABS plastic casing, rustproof

5 single-phase models from 7.76 to 21.41 kW; 1 three-phase model from 30.05 kW

Operating air temperature -15°C~+43°C
The pleasure of swimming in a pool in all seasons
Termal heat pump heaters can be used in small, medium, and large indoor as well as outdoor pools.
They are an effective solution for heating swimming pool water, even in late autumn or during sudden drops in temperature, thus extending the bathing season.
Equipped with a titanium heat exchanger and high-efficiency compressor, Termal swimming pool heat pumps guarantee absolute operational reliability, high energy performance and low operating consumption.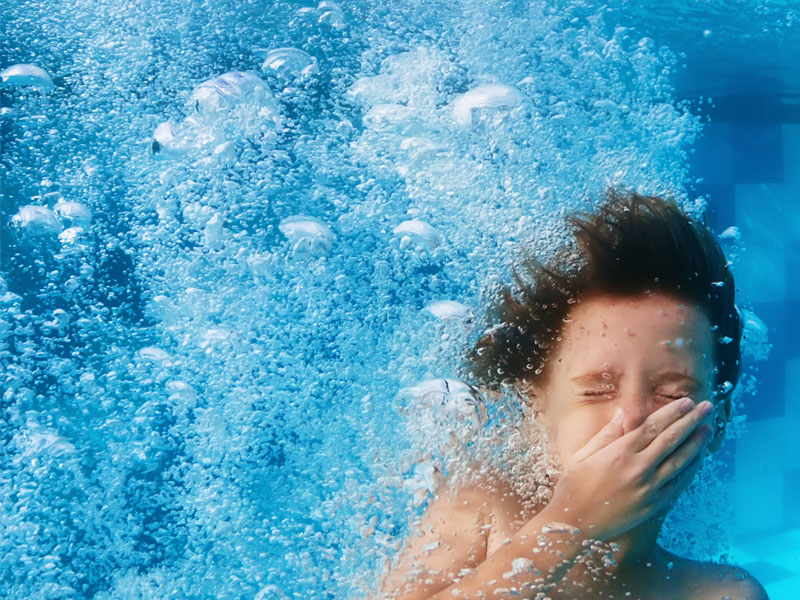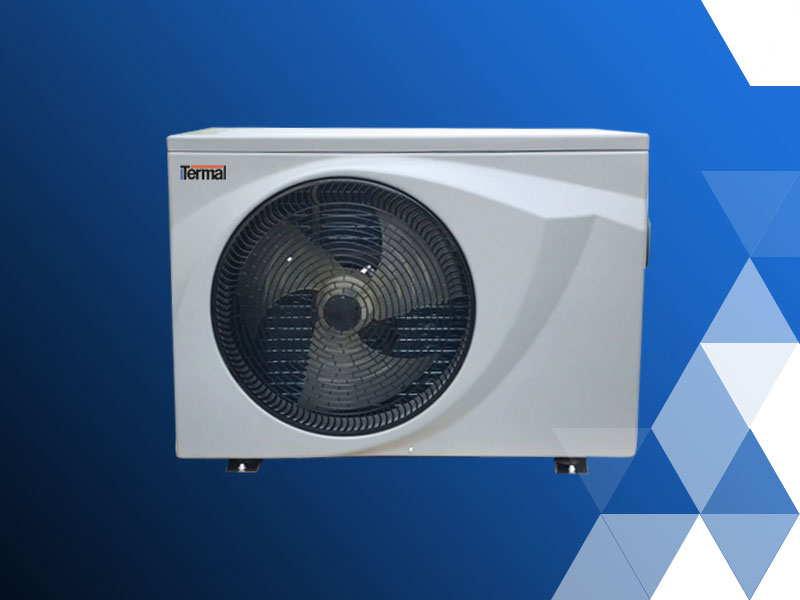 Titanium heat exchanger: a guarantee of safety and reliability
All Termal heat pump heaters are equipped with a titanium exchanger capable of heating any type of water, irrespective of its origin and the treatment used (chlorine treatment, salt sterilisation, bromine, ozone, etc.) and all systems with extensive disinfection requirements.
The titanium alloy provides maximum protection, guaranteed over time, against corrosion caused by chlorine.
Durable materials: ABS pump body
All units are encased in a rust-free thermoformed ABS outer shell.
This casing makes it possible to install all products in the open air, without the risk of deterioration caused by atmospheric agents or the need for special maintenance.